As China spreads its economic footprints across multiple continents with The Belt and Road Initiative, and exercises more and more control over the lives of its subjects via a combination its Social Credit Score system and vast surveillance state, it appears Beijing's Big Brother has run into an issue that needs to be addressed to achieve world domination… inaccuracy!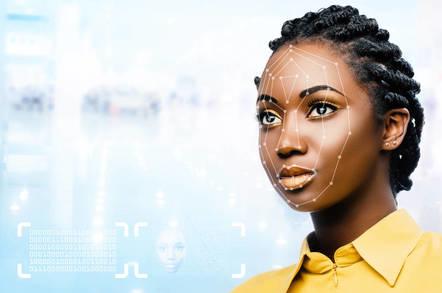 Facial recognition systems are becoming more and more mainstream and accepted by an increasing number of 'average joes' around the world as the cost of security (or just ease of life). The problem is, as we detailed previously, for some segments of society, it is wildly inaccurate.
Specifically, after Oakland and San Francisco voted against the use of facial recognition, Rep. Tashida Tlaib claimed that "the error rate among African-Americans, especially women," was 60 percent.
During a test run by the ACLU of Northern California, facial recognition misidentified 26 members of the California legislature as people in a database of arrest photos.
Some tech firms have tried to 'fix' this extremely high-level of inaccuracy for certain cohorts by tricking black people into being scanned.
But China's tech behemoths have taken the process of training their algos on non-white faces to a whole new level.
As The FT reports, a deal between Chinese facial recognition company CloudWalk and the government of Zimbabwe means the latter will send data on millions of African faces to the Chinese company to help train the technology.
"African states tend to go along with what is being put forward by China and the ITU as they don't have the resources to develop standards themselves," said Richard Wingfield, head of legal at Global Partners Digital, a company working on human rights on the internet.
Perhaps somewhat shockingly, The FT reports that over the past few years, Chinese surveillance infrastructure has swept across regions from Angola to Zimbabwe. For example, earlier this year South African company Vumacam installed 15,000 surveillance cameras with facial recognition capabilities in Johannesburg, supplied by Hikvision.
In August, Uganda confirmed the nationwide installation of Huawei surveillance cameras with face recognition capabilities. Similarly, the Singapore government plans to install facial recognition cameras on its lampposts, a contract that Chinese start-up Yitu has bid for, according to local reports.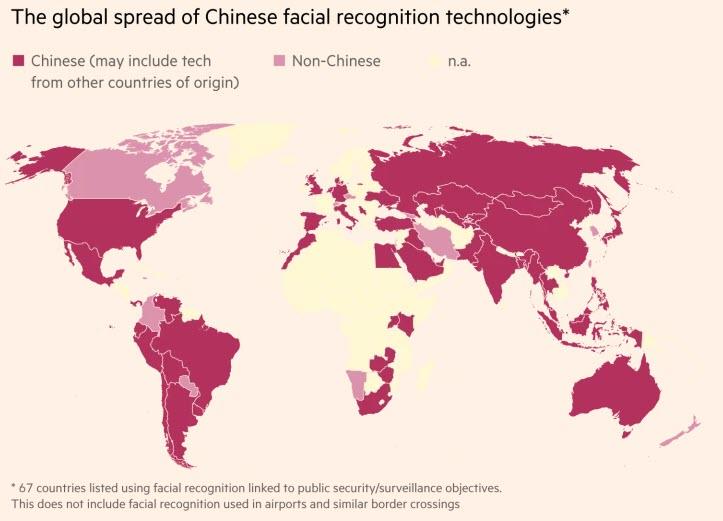 As Foreign Policy previously noted, this agreement will also enable Zimbabwe, a country with a bleak record on human rights, to replicate parts of the surveillance infrastructure that have made freedoms so limited in China. And by gaining access to a population with a racial mix far different from China's, CloudWalk will be better able to train racial biases out of its facial recognition systems – a problem that has beleaguered facial recognition companies around the world and which could give China a vital edge.
"People did not consent to the use of their biometric data in this way," Hove said.

"Unfortunately, people do not have any way of holding the government accountable as there are no laws in place or any regulatory body tasked with the protection of people's privacy or data protection."
Zimbabwe's 2002 Access to Information and Protection of Privacy Act doesn't cover biometric data or cross-border flows of data, and, as Hove notes, "the government has rarely ever acted in the people's interests."
The CloudWalk deal is built on the back of a long-standing relationship between former Zimbabwean President Robert Mugabe's regime, seen by China as an ideological ally, and Beijing.
And like every other foreign deal done by a Chinese firm of late, it has been wrapped into China's increasingly all-encompassing Belt and Road Initiative.
"We are concerned about the deal, given how CloudWalk provides facial recognition technologies to the Chinese police," said Maya Wang, a senior China researcher for Human Rights Watch.

"We have previously documented [the Chinese] Ministry of Public Security's use of AI-enabled technologies for mass surveillance that targets particular social groups, such as ethnic minorities and those who pose political threats to the government."
Whether or not the technology is activated, the panopticon effect of visible surveillance – especially when labeled as facial recognition – has been claimed to reduce crime.
However, as Michael Maharrey of the Tenth Amendment Center recently noted, facial recognition puts every person who crosses its path into a perpetual lineup without any probable cause. It tramples restrictions on government power intended to protect our right to privacy. It feeds into the broader federal surveillance state. And at its core, it does indeed fundamentally undermine liberty.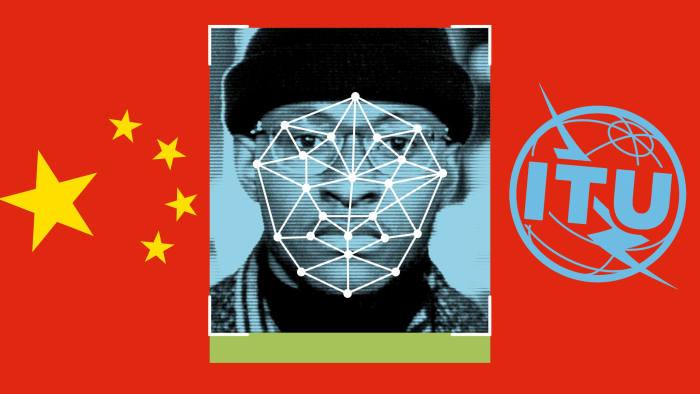 But, for Zimbabweans and Angolans – who perhaps face little choice when the 'partner' in multi-billion-dollar investment plans is China – giving up liberty and freedom is preferable to yet more hyperinflation. For Natasha Msonza, the co-founder of the Digital Society of Zimbabwe, "it feels like [CloudWalk] is looking for guinea pigs," she said, adding, "I don't believe that the Zimbabwe government gave this proposition much thought before volunteering its citizens to be subjected to racial facial recognition experiments."
Article originally appeared on ZeroHedge.co. on 12/5/19