You, the provider of end-demand?! Who cares if you actually buy a product or not?! Solvency? Who needs worry about that?! Who needs to make money from doing business?! Pah!
In our world it doesn't matter what the creaking geopolitical architecture says; what the tattered socio-economic fabric says; what the economic fundamentals say; or if a company actually makes any money or not. Even natural disasters like a killer virus or the potential collapse of civilization, if you take the 'Greta' case, aren't important.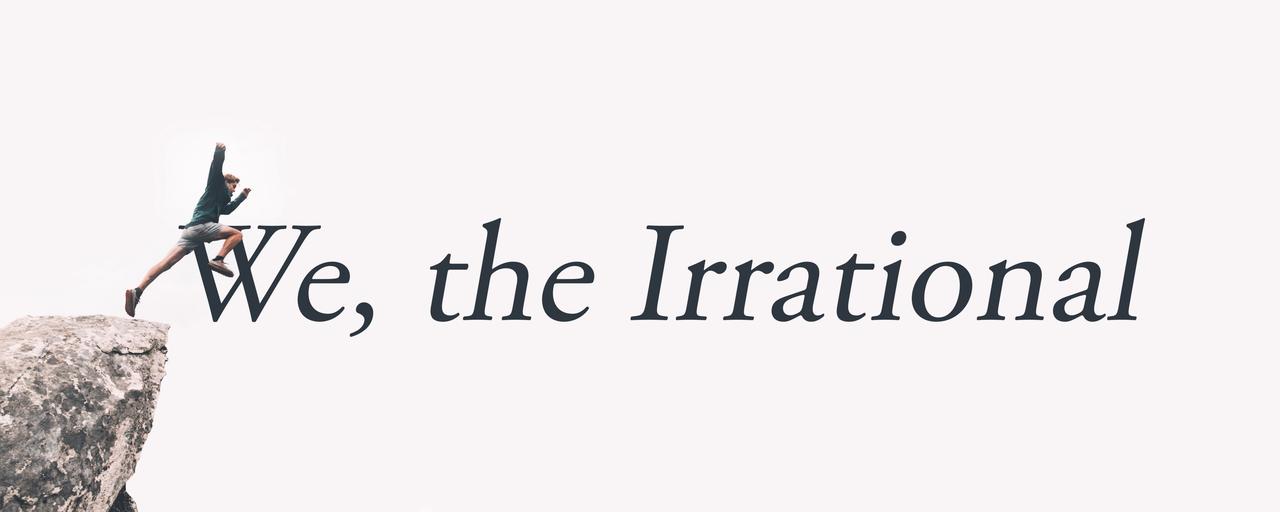 So say the joyous stock markets. And they must be right because they are all saying it, and I can't turn on my TV or read the financial press without being reminded of how amazingly amazing said markets are by the functional modern equivalent of Soviet apparatchiks. Indicatively, I asked a friend working on the buy-side the other day how many times their global equity strategist had ever been bearish in their career to date. "Twice, for about five minutes," was the response. I pointed out that one could just wear a T-shirt that said "Buy equities!" and it would do the same job. But this isn't about rationality. As with the apparatchiks, it's about controlling narrative.
All that matters today is that: 1) other people are buying, and; 2) other people are buying because a bunch of unelected technocrats have decided that nobody fails. If you are large enough that is. If you are small, that's a whole different ballgame – let's never speak of it again.
In China's case, this is part of their economic system of course – Socialism with Chinese Characteristics. We all know the key role SOEs play. Yet in the West, this is a new and unrecognised development that one could say dates back to 2008-09, but more accurately started in 1987 even before the Wall came down and communism went under. The revolution arrived in more ways than one and nobody really noticed it (or those that did are ignored). The populism we see angrily calling for wealth redistribution is arguably because we already have institutional global socialism – for the benefit of the rich/asset holders. Asset-rich/income-poor, as we have been saying for years, and long before populism was suddenly 'a thing'.
Against this institutional structure, just imagine what central banks are going to have to do when this current bubble bursts given where rates are now. Just imagine how much reverse repo is going to be needed. Trillions? Will anyone want to own anything except the safest of government bonds and the USD?
Or perhaps we need never have a market correction again. We can rapidly proceed to that "Dow 36,000!" rallying cry which I seem to recall was floating around just before everything went so horribly wrong back in the mists of time. And then "Dow 360,000!" Why not, indeed? Since when have the rich ever been any good at self-restraint when it comes to enriching themselves? Piketty would argue, "Never."
Meanwhile, while ruminating on this backdrop please note that we have more deaths from coronavirus, taking us to 560 so far, and the only 'good' news being rumours of a potential vaccine in SIX MONTHS at the earliest (meaning all of 2020 is a write-off) and that the day-to-day increase in new cases was actually lower from Tuesday to Wednesday than had been the case until now. Providing that these data are accurate, of course: many sources have suggested that they are not exactly a gold standard – not that we have any kind of gold standard in anything anymore. Indeed, Virgin Australia has just cancelled all flights to Hong Kong, making it the third airline to do so; Hong Kong is quarantining all arrivals from China for 14 days; Shanghai is likely to suspend the upcoming F1 event; and Taiwan has banned all international cruise ships from docking; the list of firms being directly impacted by event cancellations or the outright closure of their stores or plants in China also continues to grow; and meanwhile, in the US we have a case in Wisconsin and 400 people under quarantine.
Of course, none of this matters. It's just "local colour". Let's focus instead on China announcing tariff reductions from 10% to 5% and from 5% to 2.5% on USD75bn of US imports from 14 February, which are economically irrelevant at this stage of virtual lock-down, and should have already been fully priced-in when equity FX markets rallied on the back of the US-China trade deal.
We have the US ADP employment report coming in at a gangbusters nearly 300K – overlooking the fact that the y/y rate of jobs growth for the small business sector is now flat y/y, while construction and manufacturing are negative y/y. Of course, that doesn't matter. It's just "detail".
Finally, we had US President Trump being acquitted, which genuinely is no surprise and doesn't matter – it was inevitable endpoint markets stuck to fiercely through waves of "Trump is done!" CNN-ery over #Russiagate! and #Ukrainegate! and This-Is-The-End-of-Democracy, etc. On which note, back in Iowa, with 96% reporting Mayor Pete is 0.1% ahead of Bernie Sanders, ensuring he can claim the first caucus victory, albeit tying with him for 11 delegates each. Again there is an ironic inversion from the kind of 99.9% election results we were used to seeing under Socialism – and given the current talk about the 0.1% running the US. Joe Biden got just 15.8% of the vote and zero delegates mind you. But on to New Hampshire!
Data-wise, today already saw a hefty Aussie trade surplus of AUD5,223m, which won't last when iron ore prices slump, and a slump in Aussie retail sales of -0.5% m/m vs -0.2% expected. In Q4 sales excluding inflation were somehow still up 0.5% vs. 0.3% expected, suggesting revisions or bug deflation. Oh dear, oh dear: perhaps targeting CoreLogic house prices over everything else doesn't really work for the overall economy, RBA?
But what am I talking about? This is Incorrect Thinking which can see one sent to the market gulag. Buy stocks and houses with both hands, Comrades, and never, ever sell! Only then can we truly achieve Socialism!
By Tyler Durden