In the week leading up to Super Tuesday, Google has refused to run dozens of ads from President Trump's reelection campaign a for violating its ad policies.
The Silicon Valley digital gatekeeper also rejected a Bernie Sanders and and two from a pro-Biden PAC, according to Bloomberg, citing data released from the company on Tuesday.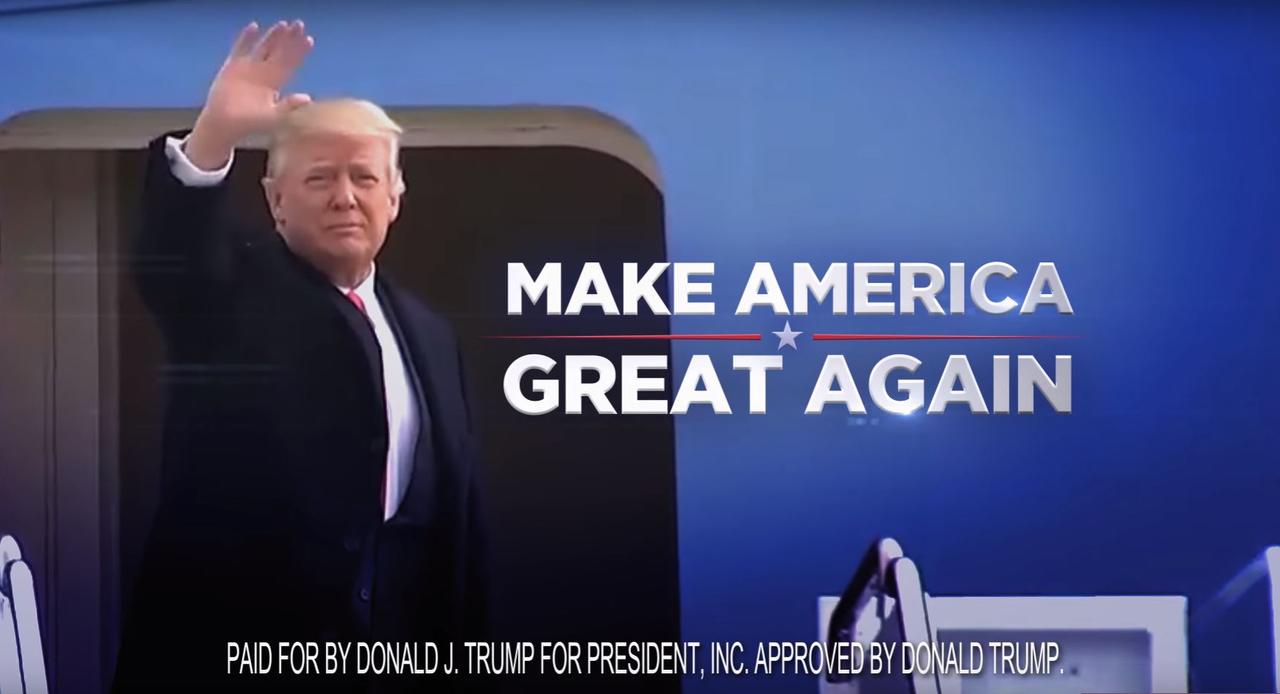 An Alphabet-Google spokeswoman declined to comment, while Bloomberg notes that it's impossible to know exactly what rules were broken – though they have some ideas:
It has removed the content from its database of political ads, so it's impossible to know exactly what rules were broken. The company has a policy against making a "false claim" in a political ad, and said in November that it was banning "doctored and manipulated media," sometimes known as deep fakes, as well as misleading messages about the census and the "electoral or democratic process." –Bloomberg
While we don't know why Google prevented the US Presidential candidates from using their platform to advertise, Twitter has also taken action against political accounts – albeit they shut down a network of 70 spam accounts run by Bloomberg's campaign which were sending identical messages across the network. Bloomberg attempts to subtly compare Michael Bloomberg gaming the system to YouTube's takedown of ads they didn't like.
Bloomberg also tested Facebook's rules on transparency by hiring Instagram influencers to whore out for him (just leave the money on the dresser). The messages were labeled advertisements, however because Facebook considers them "sponsored content," it didn't initially include the posts in its archive of political advertisements.
Facebook was fiercely criticized over this, including by Sen. Elizabeth Warren – who suggested the Bloomberg campaign was being allowed to exploit a loophole. The company ended up releasing a tracking tool so that people could track such ads in the future.
"We push for maximum possible transparency across all of our content, and require that creators adhere to FTC disclosure requirements on sponsored content," Bloomberg campaign spokeswoman Sabrina Singh told Bloomberg, probably overBloomberg email or using Bloomberg phones.
NYU professor of public policy and politics, Patrick Egan, suggested that presidential candidates have nothing to lose by running ads (that only idiots would be misled by). "We have such a rapid news cycle that any kind of blowback you get for 'breaking the rules' on this kind of stuff disappears into the ether within 24 hours," he said.
The companies themselves may also face consequences, at a time when there is increased political appetite for imposing new rules on them. The deliberate pace of their reforms has opened them up to criticism. A part of Facebook's efforts focuses on an independent content oversight board to weigh in on its most complicated content decisions. The board is supposed to be up and running sometime this summer, but it could take up to 90 days for it to make decisions and policy recommendations. –Bloomberg
In short, lighten up Francis and let consenting adults decide how to interpret content placed in front of them by Presidential candidates.
Article written by Tyler Durden for Zero Hedge