The Trump administration has pumped out a record amount of trade headlines since last summer to boost "trade optimism" and push stocks to new highs, distracting everyone from macroeconomic headwinds that continue to develop and slow global growth. 
New data via the CPB World Trade Monitor suggests the world is in a deflationary mess where global trade is decelerating, and there's nothing, at the moment, that global central banks can do as their printing presses are powerless. 
Global trade volumes fell 1.3% in September MoM, after a .50% expansion in August, indicating that the global economy continues to decelerate into the late year.
The data implies that even though "trade optimism" and record central bank money printing has boosted risk assets, the real economies around the world continue to deteriorate. 
"While news about the negotiations between the US and China is mixed at best, trade remains subdued," said Timme Spakman, an economist at ING, who spoke with the Financial Times.  
Global trade on a YoY basis contracted by 1.1% in September, marking the fourth consecutive YoY declines and the most extended period of subdued trade since the financial crisis in 2009.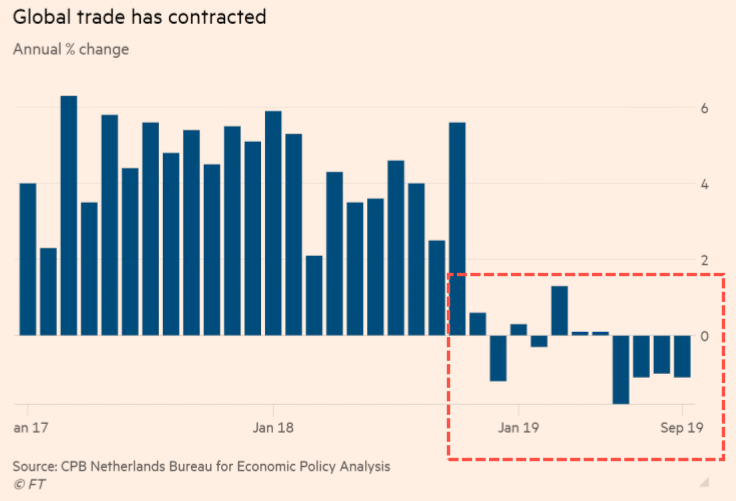 The CPB said supply chain disruptions between the US and China, due mostly to the trade war, were the most significant drag on international trade volumes. US volumes fell 2.1% in September MoM. Though in China, imports plunged 6.9% MoM.
Bilateral trade between both countries has also plummeted over the last 15 months of the trade war.
"Due to regional and global value chains, the fall in Chinese imports also resulted in a significant decline in import demand among other Asian countries," said Spakman
He predicted that weakness in global trade would continue through 2020.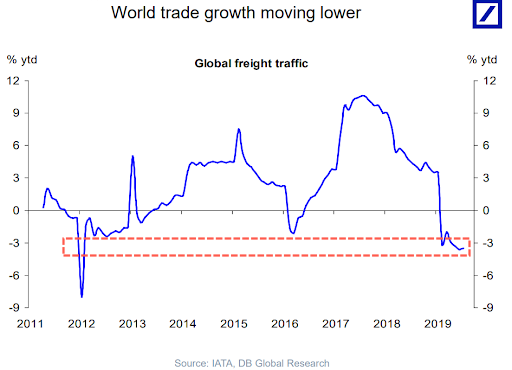 Trade tensions have slammed the brakes on global trade growth this year, and as we've said on several occasions, the synchronized decline started several quarters before the trade war.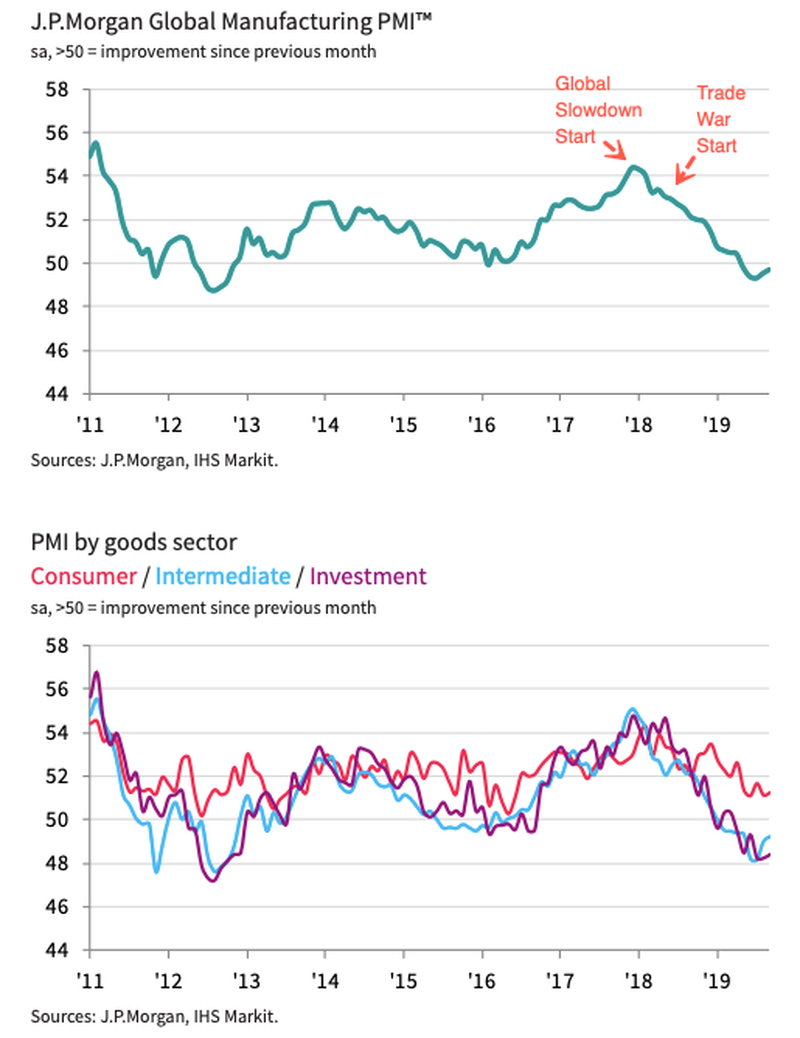 While global trade volumes have plunged in the last several months, the Federal Reserve launched 'Not QE' and has also been another catalyst in ramping stocks to new highs, besides the Trump administration pumping out trade headlines daily.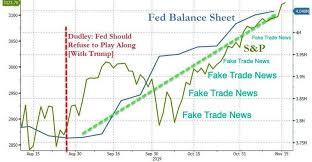 We've also outlined how China's credit growth and economy continue to wane, and without China, the world can't have a meaningful recovery.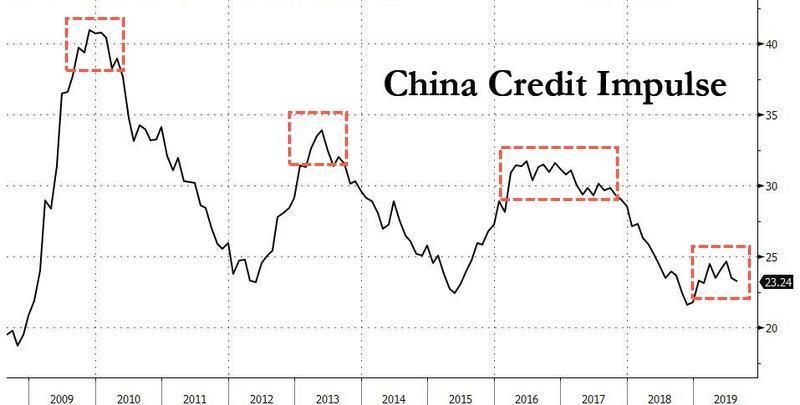 So what does this all mean? Well, there's a massive gap between global macro data and financial asset prices.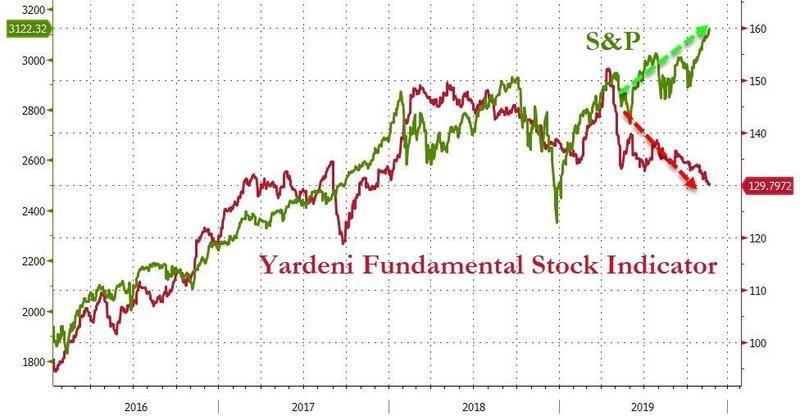 Teddy Vallee, CIO of Pervalle Global, explained this situation in a new report titled "A Once In A Decade Divergence."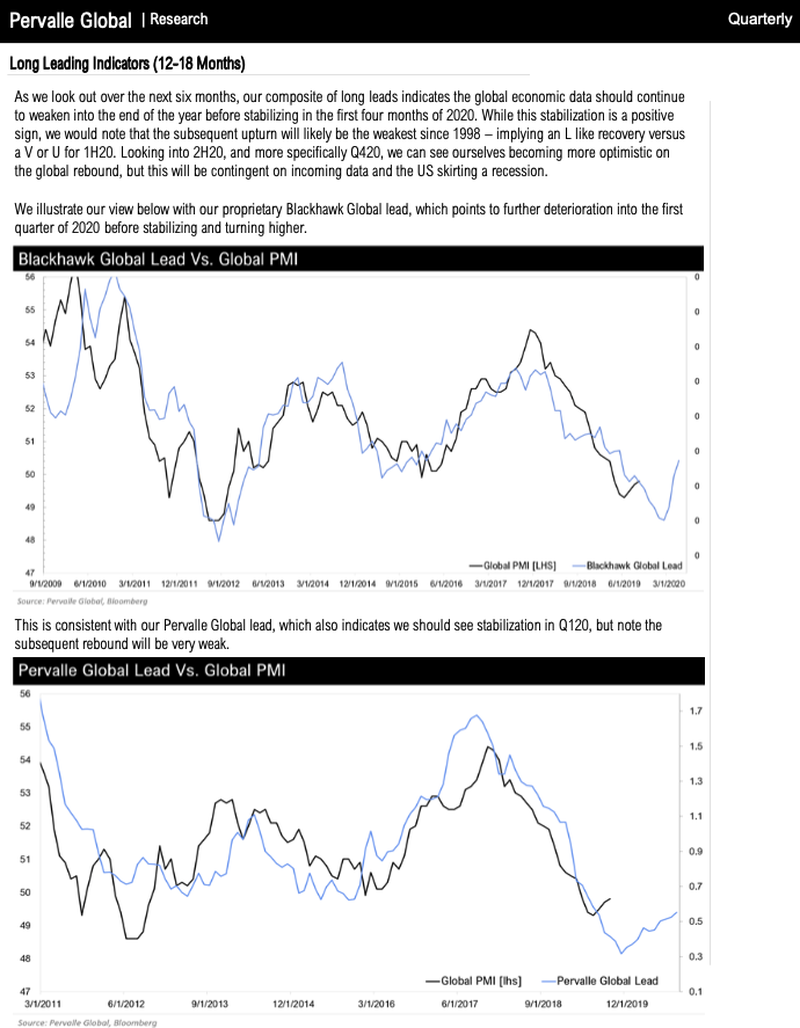 Morgan Stanley also outlines how the global economy continues to falter, but stocks are relentless in pricing in a massive rebound.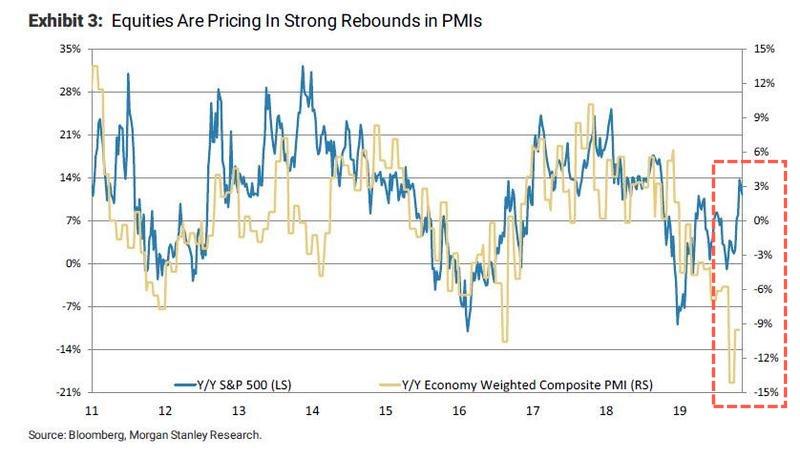 As for the trigger that shocks investors back into macro, that still remains yet to be seen. 
Article originally appeared on ZeroHedge.com