Investors searching for "green shoots" in the global manufacturing sector might not discover them in Brazil.
Brazil's auto industry trade group Anfavea reports vehicle production plunged 7.1% in November, on a YoY basis.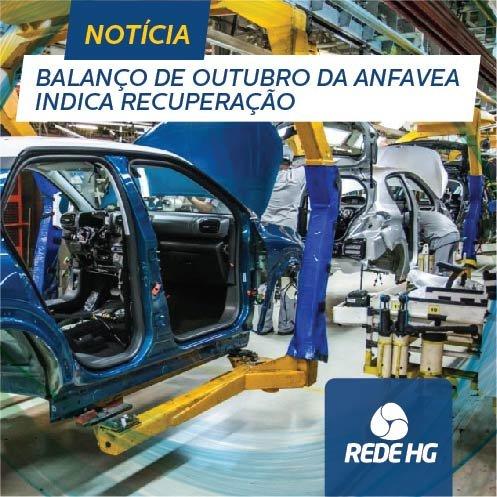 Anfavea said 227,455 vehicles (light vehicles, trucks, and buses) were produced last month, versus 244,771 over the same period the previous year. For the first ten months of the year, vehicle production increased 2.7% from 2,702,306 in 2018 to 2,774,484 in 2019.
The trade group said the number of vehicles exported from Brazil continues to decline.
November vehicle exports were down 7.9% over the year. For the first ten months, vehicle exports plunged 33.2% over the prior year.
Brazil is one of the top five automakers in the world. The sector has struggled in the last several years as a synchronized global downturn gained momentum.
Brazil almost entered a recession during 1H19, mostly due to a manufacturing slowdown, could register below-trend growth as soon as 1H20.
The global macroeconomic situation across the world and in Brazil is so troubling at the moment that Ford had to close its plant in Sao Paulo.
As a result of the downturn, Anfavea has said production in Q4 has fallen so sharply that three fewer working days have been seen for laborers in factories.
Last week, we noted that the global auto industry continues to deteriorate, namely due to broke consumers after a decade of low-interest rates and endless incentives. 
We said, "the auto slowdown has sparked manufacturing recessions across the world, including manufacturing hubs in the US, Germany, India, and China. A prolonged downturn will likely result in stagnate global growth as world trade continues to decelerate into 2020."
As shown in the chart below, global car sales have crashed at a rate not seen since the last financial crisis.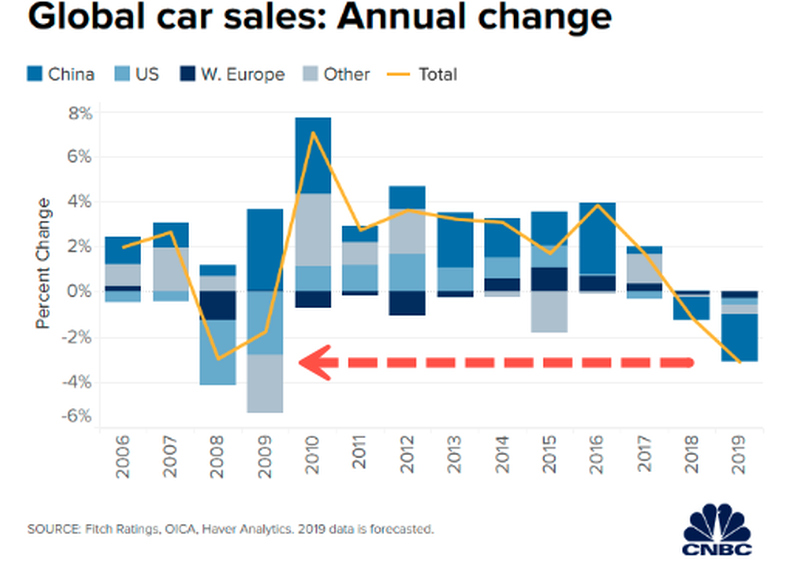 A global economic rebound depends on the auto industry, with no turn up visible, it's likely the global economy will continue to decelerate into 2020. 
Article appeared on ZeroHedge.com