Under Armour was the first apparel company to warn the Covid-19 outbreak in China would have a negative impact on sales in 1Q. The Baltimore-based apparel company said last week that the industry as a whole would be damaged.
One week later, German sportswear maker Adidas has warned the virus outbreak across China, forcing dozens of cities to close with 400-700 million people in quarantine would severely impact sales in 1Q.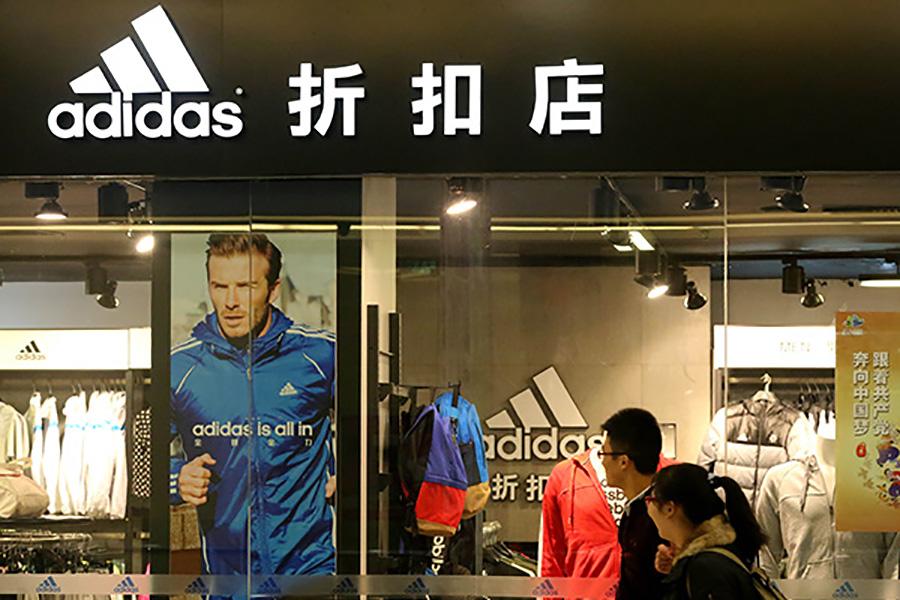 Adidas generates more than a third of its sales in Asia, which has been a significant growth market for the apparel company in the last decade. The region is also home to factories of the company that could still be shuttered.
Adidas expects lower shopping traffic for mainland China, South Korea, Japan, and other Asia Pacific countries, reported Reuters.
It said mainland China sales dropped 85% year-on-year over the Lunar New Year holiday as many of its 12,000 franchise and 500 corporate stores were closed for virus containment purposes. There's no word on the status of the stores until next month.
"The magnitude of the overall impact on our business for the full-year 2020 cannot be quantified reliably at this point in time," it said, adding that additional details of the disruption will be published when it reports 2019 results on March 11.
Adidas said the virus outbreak in China had hurt its other key markets in Asia. The sales slump in 1Q could force the apparel company to revise earnings estimates on the year. It said, "the virus made it difficult to forecast, but it is working under the assumption that the situation will normalize in the short-term."
Hoping for normalization in the "short-term" could be a pipe dream as China's economy is crashing, and stimulus is struggling to stabilize the economy.
The company is likely to provide a more in-depth update next month on its factories and if product shortages will develop.
As for now, many companies have left investors in a twilight phase of uncertainly as it appears Apple's warning on Monday on revenue guidance and production delays could be the start of a flurry of devastating headlines that detail how the virus "shock" has already transformed into a "black swan" event for the global economy.
Article originally appeared on Zerohedge.com
Read more articles like this here…